Eugene Marchese, the founding partner of the international architectural firm Marchese Partners, says that, not surprisingly, your age will drive the purchasing decision, but it's not the only factor.
"When we work on a master plan that looks at developing an urban space, there are a number of things that we know are essential to the success of that development," he said. "A neighbourhood in an urban setting is a place for the community to gather - over a meal, with a coffee, to catch up with friends, play with the kids. "In what we call a mixed-use development, we work toward creating the kind of place in which you could work, learn, eat, play or relax without going very far. It's about a mix of retailers, proximity to leisure and lifestyle activities, access to education and transport, both within and beyond your own suburb."
Echoing his sentiments is Jason Gao, Australian Regional Director of Shokai, the company behind the successful Quay Apartments in Chinatown in Sydney's CBD, which is a clever mix of speciality retailers and anchor tenants chosen for their fit with the area and their ability to meet the needs of residents.

Mr Gao says that the same thinking has been applied to their new undertaking in Granville, where a commitment to the suburb and the residents of the apartments is driving the masterplan mix.

With 7000sqm of retail space including a major supermarket, medical centre, alfresco cafes and more, as well as a new oasis podium, much thought has gone into crafting spaces the will serve not only residents but the wider community too.
"There are green spaces, family spaces, places that have a buzz about them, others that are just about slowing down and relaxing," he said.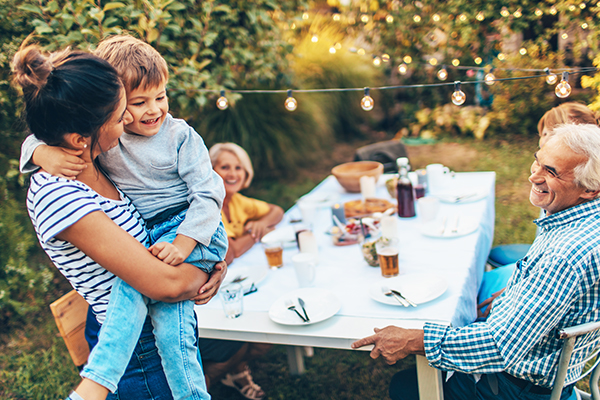 "These are energetic spaces for a growing community, one that is enjoying a resurgence and we think our development heralds and celebrates just that."

Selda MacDonald, Director of Residential Project Marketing at Colliers International, the selling agents of Granville Place said "prospective purchasers are looking for quality developments in areas with government infrastructure to ensure capital growth in the future. The apartments here at Granville Place offer a great value proposition with affordability, convenience, quality and attention to detail being top of mind of the delivery team. With its close proximity to the Parramatta CBD, Granville has the potential of becoming the new heart of the West with significant infrastructure and amenity being developed within the suburb creating a very desirable destination."