Australian Regional Director of Shokai, the Developer behind the new Granville Place project, Jason Gao said, "Time and time again we see home-buyers influenced by Western Sydney's attraction for high-income earners who don't yearn for the hustle and bustle of the Sydney CBD."

"Granville has the highest annual growth in Western Sydney outside of Parramatta which goes to show its integral importance to the area. We believe that this complex will be a cornerstone for Granville's continued rise to become one of Sydney's most prominent suburbs, both commercially and residentially."

Granville capitalises on not only the highest yield rate in the Parramatta region but a remarkable foresight for sustainability. Sustainability is a huge determinant for long-term investors and this development certainly offers that."

Designed by internationally recognised architects Marchese Partners, Granville Place's modern and impressive design demonstrates that you don't always have to pay a premium price for a premium opportunity. A genuine urban village with space to grow - the precinct provides all your essential needs in one location.

"It was important to us when we looked at the master plan phase, that our residents could access everything they wanted within this one development."


This is evident with the planned 7000sqm of retail space including a major supermarket, medical clinic, childcare centre, alfresco cafes and more, as well as a new oasis podium, showcasing the convenience and facilities that Granville Place offers.

"The development is a progressive, well-thought-out response to interest and growth in Granville over recent years, as well as that growth that is forecast for the future.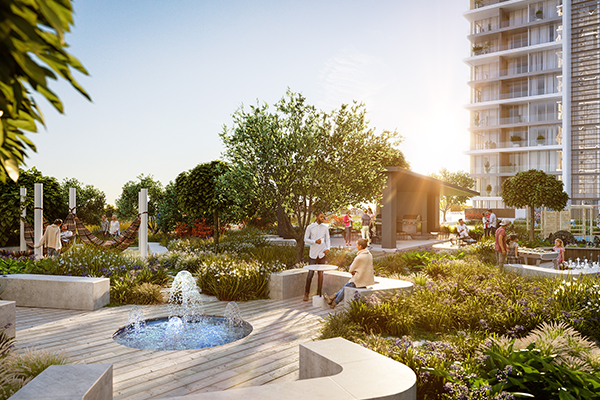 "Granville Place offers so much more than just an apartment. Its culture will be a distinct blend of neighbourhood familiarity and urban oasis - you can't really put a price on the lifestyle it will offer."
Selda MacDonald, Director of Residential Project Marketing at Colliers International, the selling agents of Granville Place said "prospective purchasers are looking for quality developments in areas with government infrastructure to ensure capital growth in the future. The apartments here at Granville Place offer a great value proposition with affordability, convenience, quality and attention to detail being top of mind of the delivery team. With its close proximity to the Parramatta CBD, Granville has the potential of becoming the new heart of the West with significant infrastructure and amenity being developed within the suburb creating a very desirable destination."