06.05.19
Sweet spot in Granville gives investors more bang for their buck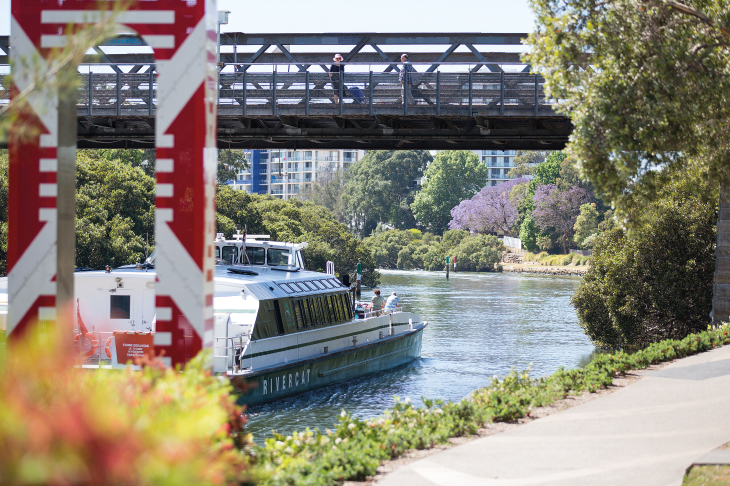 Parramatta is in the midst of an enormous growth period. Substantial infrastructure and development projects are underway, which has led to property values increasing at twice the rate of the rest of the state.
Parramatta is one of three cities in the NSW Urban Growth Regeneration Strategy that are playing an important role in the de-centralisation of Sydney. With its combination of new infrastructure, an influx of significant business relocations, and the overhaul of critical education, Paramatta's transformation reflects the very latest in global urban design thinking. As the growth of Parramatta expands into the surrounding areas, Granville is ideally placed to take advantage of the city's new prosperity.
Granville is also currently experiencing significant regeneration as infrastructure projects reshape it as a vibrant hub for Central Western Sydney.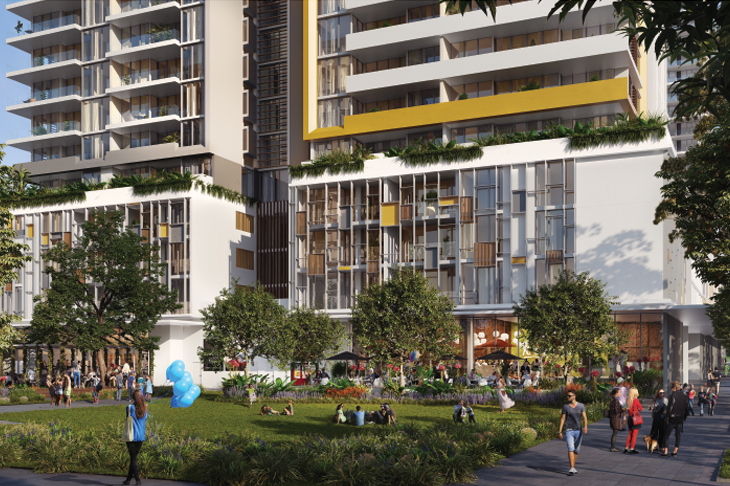 Granville Place is playing a lead role in creating a brand-new town centre for Granville, with 7000sqm retail and commercial space – including a major supermarket, restaurants and cafés, childcare, a medical centre, and more. A podium level offers a grassy lawn, outdoor lounging zones, barbeques, playground and hammock grove for relaxation and connections with others. This incredible offering is just a one-minute walk from the train station, eight minutes' drive from Parramatta CBD and a short 35-minute train ride to Sydney city.
This iconic masterplan development is designed to the highest quality in the western suburb. Delivered by respected developers SHOKAI Ausbao and Develotek, award winning architects Marchese Partners, and top tier builder Parkview, these affordably priced homes start at only $399k. Stage 1 will be completed by the end of 2020, together with the ground floor retail precinct.
Figures from Granville Place's initial release show 40% of interest coming from the under-30 demographic, drawn to the development for its premium, architecturally-designed lifestyle, amazing outdoor spaces (including a public park and 3600sqm podium landscaping) and unparalleled convenience to amenities, services and easy transport options.
Granville Place presents an opportunity of considerable interest for the savvy investor. Here's why: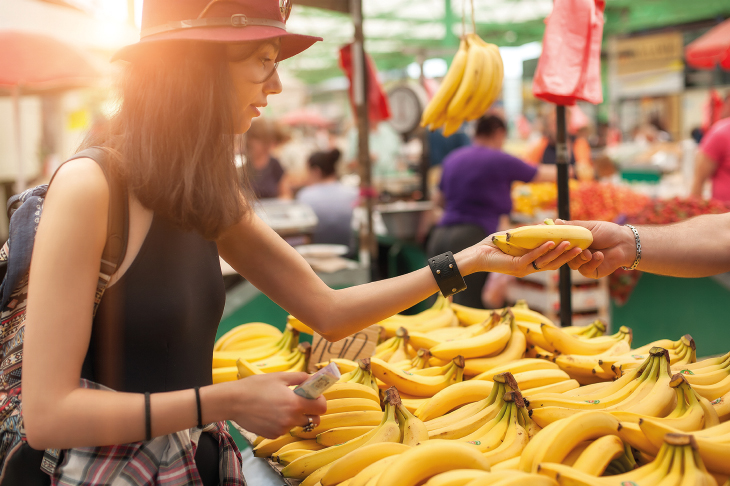 The key to profitable investing is finding a quality property close to amenities and transport, as well as a distinctive feature that will attract tenants and provide income and capital growth.
A case in point is the recent revitalisation of Redfern. Located 2km from Sydney's CBD, with excellent access to public transport and amenities, Redfern's median price is only 8.42 % lower than the CBD ($870,000 compared to $950,000, as per REA data).
Like Redfern, Granville is just 2km from the heart of a larger metropolitan area. Granville property prices are currently 25% to 30% lower than those in Parramatta CBD, but its close proximity promises similar capital growth in the near future. Just as city prices pushed up values in Redfern, the demand for property in Parramatta will spill into Granville.
Government and institutional spending in the area, to the tune of approximately $10 billion, is also attracting an influx of workers looking for accommodation close to their place of business. Rental demand is high and this is only expected to increase over time as more businesses move to the west.

Over the next three years, 300,000sqm of office space will be completed in the Parramatta CBD, as the NSW Government is committed to shifting 40,000 jobs to the Parramatta area. As the NSW government de-centralises from the Sydney CBD, the NSW Water board and the NSW Education Department as well as NAB, QBE Insurance and Westpac are expected to follow suit this year.
In addition to far lower rents than in the Sydney CBD, businesses will be able to offer a balanced and dynamic lifestyle to their employees. The cost of raising a family in the Parramatta fringe is substantially lower than in the CBD. As more businesses recognise the potential for the area, including the convenience for their staff, Parramatta will become a logical place to establish business for the long term.
The $500 million redevelopment of nearby Western Sydney University precinct is predicted to create 50,000 knowledge jobs. This means that a mobile workforce, looking for quality and well-connected apartments, will be searching for places to live nearby.
With apartments from $399k, Granville Place is located close to the enormous infrastructure growth in Parramatta's CBD while still maintaining its urban village feel. This has meant that it's extremely popular with couples and singles under 35 – precisely the demographic prepared to pay premium rents for quality apartments.
Median prices in Granville are still well below the metro average, so you can still find great deals in the short-term. Experts agree that Granville is on the up, as Western Sydney becomes recognised as a key investment market. Unit prices have almost doubled in the last five years – the highest growth in the Parramatta region and achieving stronger value appreciation in comparison to other Australian suburbs.
All signs point to Granville occupying a kind of property investment sweet spot right now in terms of price and potential. But what about income?

Seasoned investors, and those just starting out, will be drawn to Granville's median rental yield of 4.5% or an average $400 per week for a two-bedroom apartment as an example. The combination of Granville's 5.5% compound annual growth for a two bedroom apartment (as per REA Data), high demand for apartments due to secure future growth, increasing job opportunities, and the region's undervalued property market, means that Granville represents excellent potential for a return on your investment.
When compared to Parramatta's annual growth of 3.8%, Granville Place currently presents an unprecedented opportunity to build equity and maximise your returns while the market continues to heat up in the region.
Just don't wait too long or the moment, and the opportunity, might pass you by.